About Rototime | Company Motto
Rototime-
Manufacturing Rotary Motion and Timing Control Stainless Steel Gearbox, Flexible Shaft Jaw Coupling, Servo Reducer and Lifting Acme Jack Products for Factory Automation:
Power, Flexibility, Precision, and Partnership Stainless Steel Bevel Gearbox RT/RTT Series
Vision

At Rototime, we are dedicated to making precision, high quality timing control speed reducers, stainless steel spiral bevel gearboxes, Bevel Jacks and flexible shaft couplings. The products we offer decreases setup time,  reduces machine breakdown and run at optimum capacity. We look at  ways to reduce energy loss and make products that are environmentally-friendly.
Value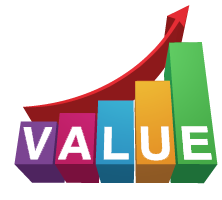 Our products are made with the highest quality material with 100% recycle components at maximum life cycle value. We believe in creating value for our customers by innovating and improving our products, providing before and after sales/engineering support. A long term business relationship built on trust, respect and continued responsible partnership.
As a company we know customers will buy, when we provide high quality products at affordable prices, and respond with high level customer service. Our customers and our employees are the livelihood of this organization and without the support of our vendors and customers and the hard work and dedication of our employees we can't reach our goals.
Quality in Printing, Packaging, Converting, Medical and food process machinery is increased by reducing setup time and reduced breakdown due to product and human error.